At GAN we are specialists in nutrition and gastronomy training for healthcare professionals and the population in general.
We design and deliver officially accredited courses, with the aim of offering high quality theory and practice based training on topics related to Health, Nutrition and Gastronomy.
The courses are available in different formats, they can also be designed "ad hoc" for companies or institutions, adapting to their specific needs and requirements.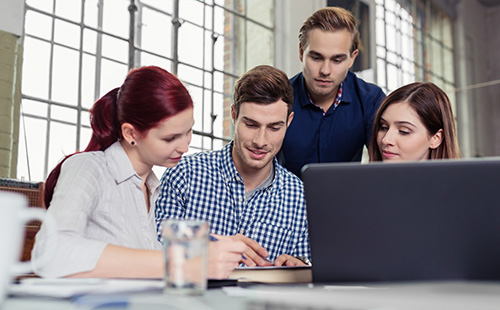 Online courses for healthcare professionals
The courses are aimed at doctors, nurses, pharmacists and dieticians-nutritionists. They offer interesting and officially accredited training for students, establishing a meaningful channel of communication with healthcare professionals.
All of our courses follow our philosophy which is based on the union between nutrition and gastronomy. You will be able to access "Reference materials", designed so that healthcare professionals can also offer them to their patients. They contains tips, photos and simple explanations on nutritional gastronomy adapted to each pathology and country.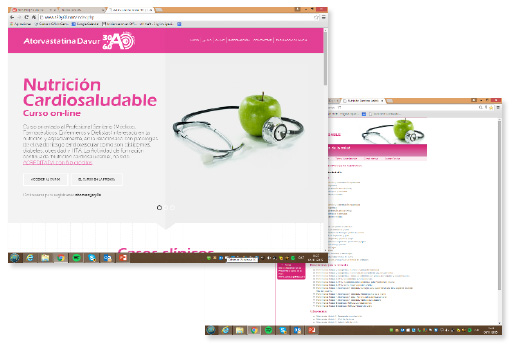 Courses, work-days, face-to-face workshops, show cooking
Our face-to-face courses follow a didactic methodology and are structured in two parts: a theoretical conference followed by a practical workshop.
We design and deliver workshops on food, nutrition and culinary processes, tailored to individual needs or specifications.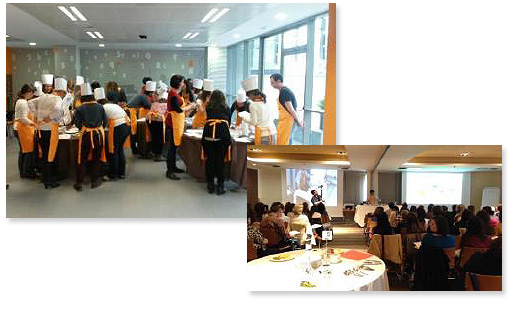 Webinar
Webinar conferences are delivered through the internet in real time with a speaker and various participants. To take part in a webinar all that is required is a computer with speakers or headphones. Using the 'chat' option, it is also possible to ask questions. Webinars offer both a convenient and interactive way to learn.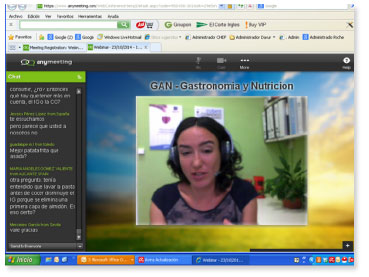 Interactive courses
We use different methodologies for a more informal learning style, in which participants interact through digital tools to respond to questions and where a focus on evaluation provides the starting point for the training.
Through various digital tools we are better able to support you. Our training methods are both dynamic and fun.